Lake Tawakoni Striper Fishing Guide Service
Lake Tawakoni was impounded in 1960 and has a surface area of 38,000 acres, one of the largest lakes close to the Dallas area. Lake Tawakoni is approximately 1.5 hours east of Dallas. The maximum depth is 70 feet, but does have some shallow long points and large areas of submerged trees that attract fish year around. Lake Tawakoni is stocked yearly by Texas Parks and Wildlife with Hybrid Striped Bass up to 15.25 lbs (current lake record) and Striped Bass up to 22.5 lbs (current lake record). The lake is also full of Sand Bass which reproduce on their own.
As I do on all my trips, as we move around the lake looking for fish, I will teach you what I know about Lake Tawakoni and how to catch fish on that lake. I'm a fan of filling you up with information so that if you do choose to venture out on your own and fish, you have some knowledge of where to go and what to use. If you need some casting lessons, I can spend some time with you honing your casting skills. I have all types of rods and reels to learn about. I encourage you to ask questions throughout the trip so that you can take some new information home with you.
One thing I try to avoid is using live bait. I am a true to heart artificial lure fisherman and have been most of my life. I get much more satisfaction tricking those fish with an artificial lure. Fishing with artificial lures allows us to fish from very shallow water to very deep water and gives us the opportunity to move around and chase fish and see the lake and the natural surroundings. However, if the fish will not cooperate with fishing lures, I will, as a last resort, see if they might take a live shad. We're out there to catch fish and I will do what I need to do to make that happen.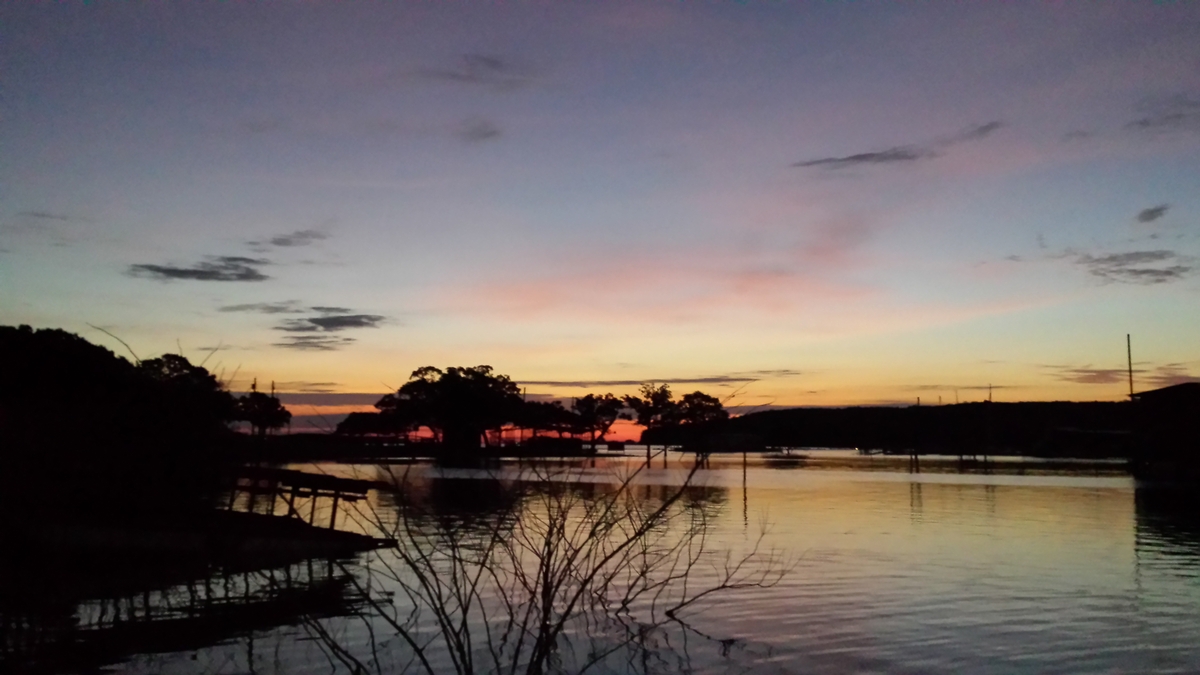 Fishing on Lake Tawakoni
Fishing on Lake Tawakoni is good year around. The lures we use include swim baits, top water lures, and slab spoons. The hybrid and striped bass roam the lake in large schools feeding on the abundant threadfin shad. In the summer these large schools will come up to the surface to feed and that can be some exciting fishing seeing those fish bust out of the water on our top water lures….you can't do that with live bait!!!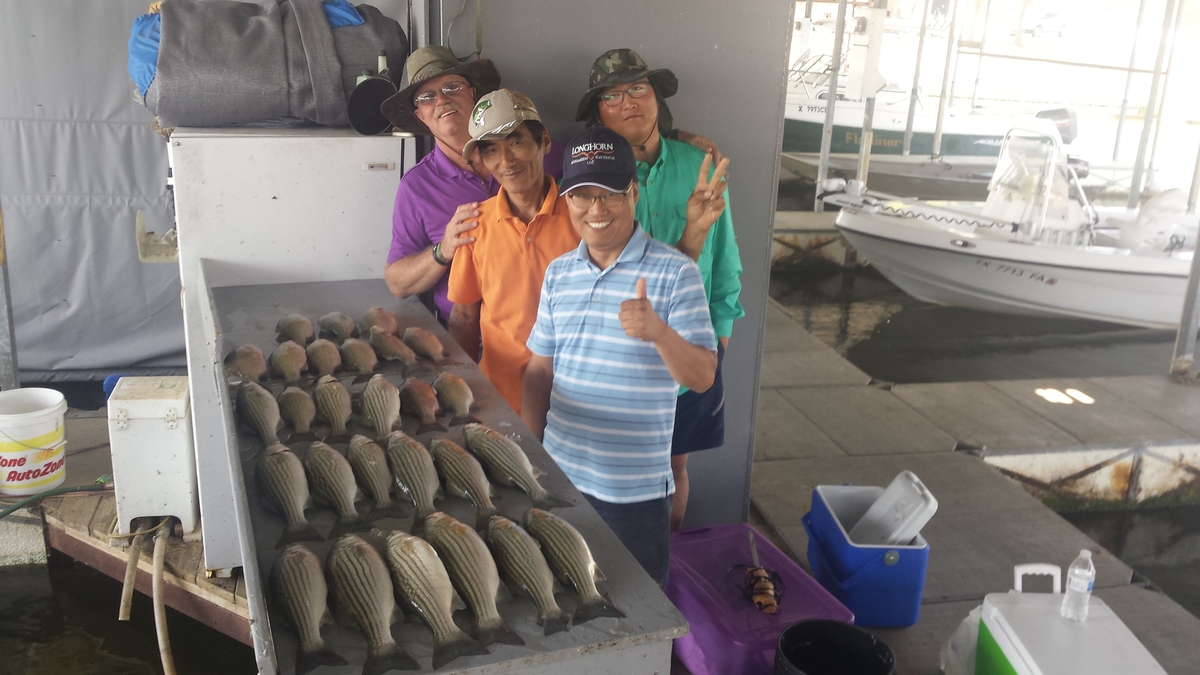 To go fishing on Lake Tawakoni
A Texas fishing license is required for Lake Tawakoni and can be purchased anywhere licenses are sold in Texas such as Wal-Mart and Academy Sports. A fishing license is required of anyone who fishes in the public waters of Texas. This covers all the legal means and methods used for taking fish from rod and reel. All persons under 17 years of age, whether Texas residents or non-residents, are exempt from license requirements. Texas residents who were born before January 1, 1931 are exempt from license requirements. Texas residents who are 65 years of age and older and who were born after January 1, 1931 may purchase a Senior Resident Fishing License. Please see Recreational Fishing & Hunting Regulations for additional information on age requirements and other exemptions. I will provide all the gear necessary to catch your fish as well as life jackets and any other safety equipment. I will also clean and bag up your fish, and once I remove all the red meat, they will be ready for the frying pan!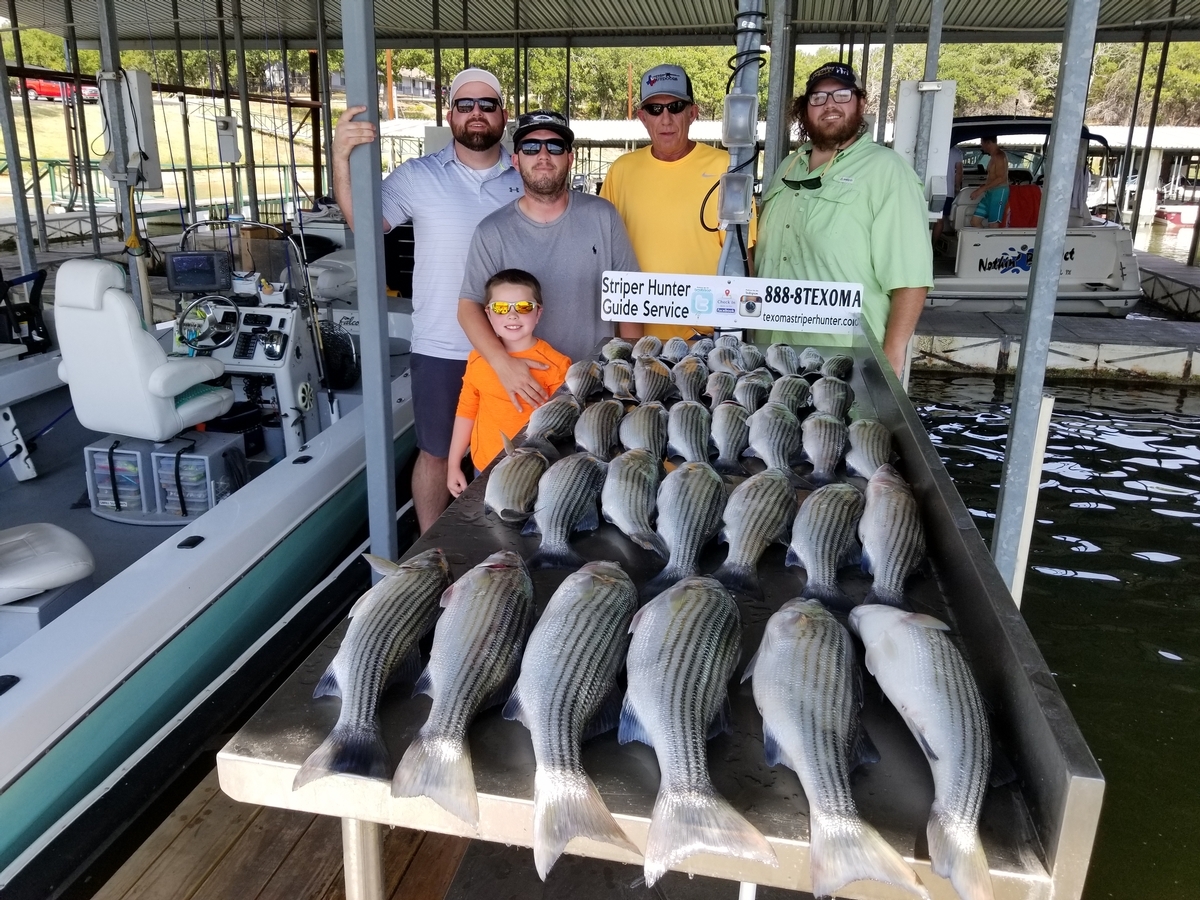 Making Memories on Lake Tawakoni
As a special keepsake of your trip, you'll receive digital photos; and, if possible, a video of some of your time on the water catching those special fish. These will be emailed to you after the trip so you will have the opportunity to remember your trip later. I know most of you don't get on the water that often, so I think having photos of your trip are very special for you to have!!
Let's get on the water and have some fun!! For more information on Lake Tawakoni, check the following link: http://www.lake-tawakoni.com/
If you would like to stay at the lake the night before your trip, here are some lodging options:
Here are a few options for local food as well: