Tomato Baked Striper Recipe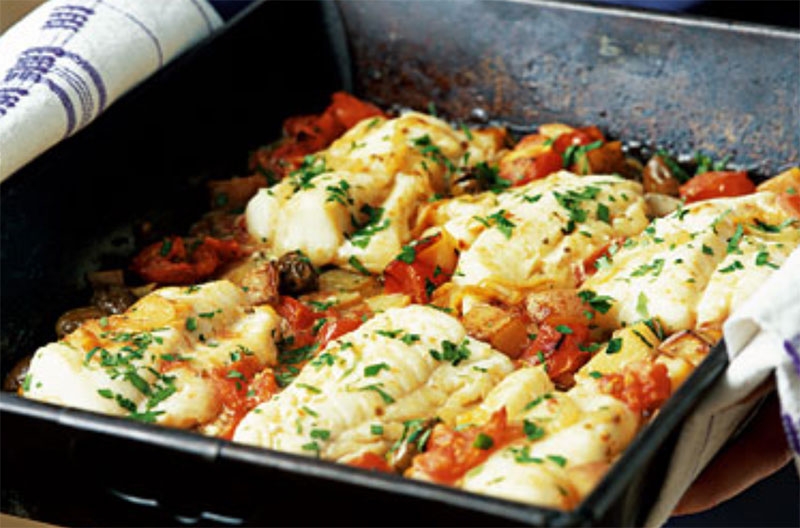 Tomato Baked Striper

Preparation: 20 minutes
Number of Servings: 4

INGREDIENTS:
Striper fillets
3 thinly sliced tomatoes
1/2 c. seasoned bread crumbs
3/4 c. white wine
3/4 stick of butter or margarine
1 t. lime juice
1/4 c. parmesan cheese

INSTRUCTIONS:
Place fillets on top of tomatoes and bread crumbs in shallow baking dish. Bring wine, butter (margarine), and lime juice to a boil. Simmer about 5 minutes. Pour over fillets and sprinkle cheese on top. Bake at 400 degrees for about 10 to 15 minutes until fish is flaky.
Lake Texoma Fishing Guide Stephen Andre will put Striped Bass in the cooler and share his secret recipes! Book your Lake Texoma Striper Fishing Trip with Guide Stephen Andre today!
Book Your Striped Bass Fishing Trip with Lake Texoma Fishing Guide Stephen Andre Today!