Parmesan Cream Striper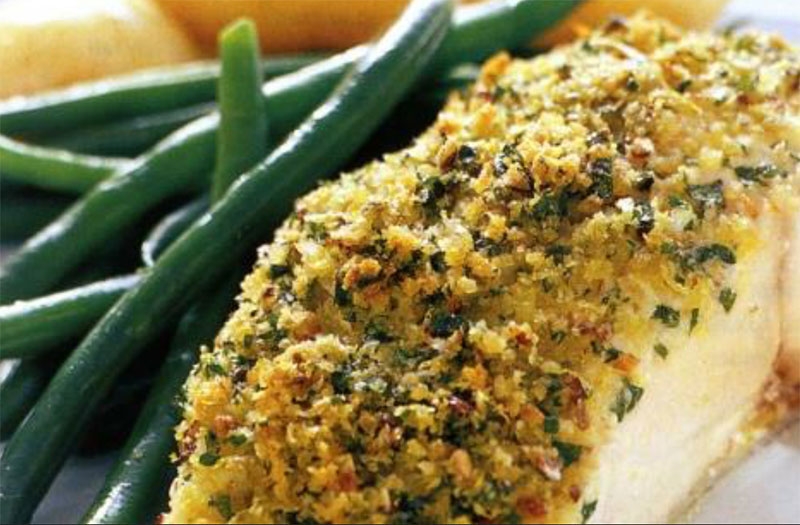 Preparation: 30 minutes
Number of Servings: 4

INGREDIENTS:
1" – 2" deep cookie pan 12" x 18. Cover pan with aluminum foil or wipe pan lightly with oil to keep fish from sticking
6 to 8 fish fillets – use white fillets from 15" – 20" fish. Trim off all red-colored meat. (Note: bigger and thicker fillets take longer to cook thoroughly.)
1 stick butter
16-ounce sour cream (not the light version)
12-ounce pkg. Parmesan shredded cheese
1 onion chopped
Parmesan Cream Striper-Texoma Guide Stephen Andre Recipes


INSTRUCTIONS:
Preheat oven to 375 degrees for 10 minutes
Layout 6 – 8 fish fillets on the lightly oiled cookie pan.
Place butter and sour cream in a saucepan, melt and then bring to boil while stirring. Set on warm while finishing other items. Stir occasionally.
Pour the hot white cream sauce over each fillet.
Sprinkle each fillet with chopped onion and pepper to taste.
Cover each fillet with ½" parmesan cheese – the more the better!
Place fillets in the oven – middle rack – cook at 375 degrees for 35 minutes or until Parmesan cheese is golden brown.
Use a spatula to remove fillets to plate; serve with baked or red potatoes, green beans (or veggies of choice).
Book Your Striped Bass Fishing Trip with Lake Texoma Fishing Guide Stephen Andre Today!