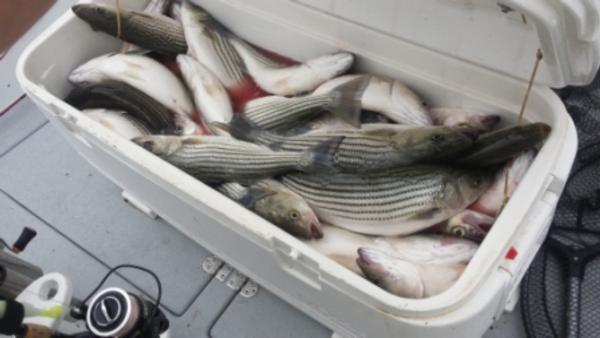 The last part of April and into May was great! Warmer waters and fish returning from spawn are resulting in some great action. Fish are schooling and some topwater action has been good.
Once the fish stop surfacing, most fish have been caught on umbrella rigs. The water has been murky due recent rains, and I think the umbrellas produces well as it is large and noisy and easy for the fish to locate.
As these fish return from spawn, they will continue to eat as they make their way from the rivers back into the main lake. Some of these schools are large and fun to sit on and haul in with umbrella rigs or slabs.
School will be out before you know it...dont let the summer get by without getting out on the water with the kiddos...they are the future supporters of our fishery!!!
Give me a call at 888-8TEXOMA and lets get out and chase some fish and get your cooler loaded up!!
Posted in: Lake Texoma