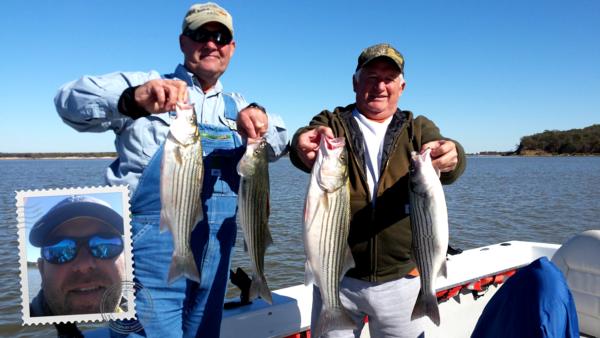 Lake Texoma Fishing Report Nov-16-2016 is GREAT! Man o man, alot has changed in the last few weeks on Lake Texoma..the bite is getting MUCH better!! The lake is done turning over, the water has cooled to 64 degrees and the fish are showing up and they are FAT, HUNGRY, and MEAN!!
Real Fall weather fishing is here, so give me a call and lets get out there for the holidays! I'm catching them on slabs if they are out in deeper water, and on swimbaits shallow..this last week they have been shallow, and it's a BLAST catching them that way!
Here's a few pics fron this last week....COME ON LETS GO!
Posted in: Lake Texoma