Keep your fishing equipment happy, happy, happy!
Fishing equipment will last a long time with proper care and maintenance.
Gears need care. Simple as that. Proper lubrication improves the function and extends the life of reels. Had a reel for a year or two and it's just not the same? Give it some love!
Right now, with winter setting in, is a good time to think about maintenance. Even if you're a 52-week angler or a full time fishing guide and never stow your gear for the season, your gear still needs maintenance. Weather surely will knock out a fishing day some time soon. Invest that day in tackle maintenance and commit to establishing good care routines. In the long run, you'll save fishing time, lessen the likeliness of lost fish and make the gear you have invested in last much longer.
Read More here: https://www.laketexomafishingguides.com/fishing-articles/keep-your-fishing-gear-like-new/
Tight Lines!
Capt. Stephen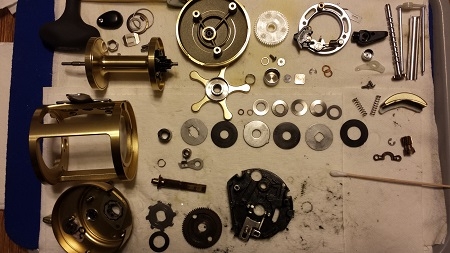 Posted in: Striped Bass Tips and Tricks